Personalized Yoga Classes in Abu Dhabi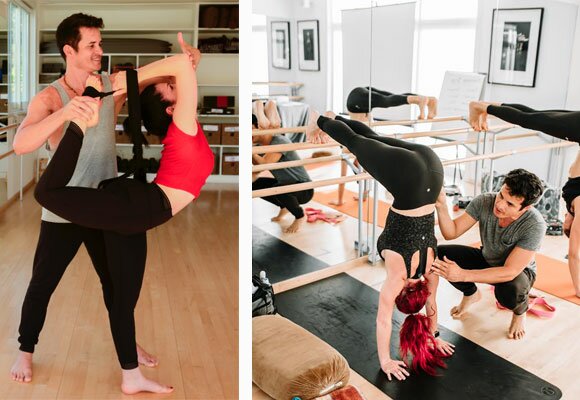 Our personal yoga trainers are not a nutritionist, however, we have basic notions of nutrition, valid to be able to advise you on the diet that you can follow during your Yoga Program.
Why Choose Vishnu Yoga Lifestyle?
Timings
| | |
| --- | --- |
| Sunday | Power Yoga 8:00 PM |
| Monday | Hatha Yoga 8:00 PM ( after Sunday) |
| Tuesday | Hatha Yoga 7:00 PM |
| Wednesday | Hatha Yoga 6:00 PM ( before Wednesday ) |
| Wednesday | Beginners Yoga 7:15 PM |
| Friday | Power yoga 11:00 AM |
Yoga Classes in Abu Dhabi
Well, Abu Dhabi is often known to move at a gentler pace than Dubai's frenzied rhythm. Residents of Abu Dhabi dedicate more resources and time to wellness and leisure activities. So if you want to be the best in Yogic Asanas and practices, Vishnu Yoga Studio would be the best bet. At Vishnu Yoga Studio, you would have access to a wide variety of Yoga classes. We believe that we are more than just a yoga studio. At Vishnu Yoga, we are a community of Yoga practitioners where we can learn the various Yogic Asanas and practices.
Whether you are a pro or a newbie, you would always feel welcomed at Vishnu Yoga. At our Yoga centre, you can avail various types of courses. Our Yoga centre trains you on Asthanga, Hatha, Vinyasa, and fundamental Yoga principles.
A Relaxing Place to Channel your Passion for Yoga
At Vishnu Yoga, our trainers are well-adept with the various Asanas and meditation techniques. At our centre, you can also sign up for Hatha and Vinyasa flow. On the other hand, our qualified trainers would also help you with deep stretching and prenatal yoga. When the context is about the best Yoga classes in Abu Dhabi, you can count on the expertise of Vishnu Yoga.
Our Exclusive Teacher Training Classes in the UAE
At Vishnu Yoga, you can avail of 200 hours of teacher training lessons to fine-tune your skills. Our comprehensive teacher training course in the UAE covers all aspects of being a human being. By availing of our teacher training module, you would be able to evolve as a successful teacher.
At Vishnu Yoga, we also have separate groups of classes. For instance, we have group classes, corporate wellness classes, and private classes. Private classes would be entirely appropriate if you are just entering the world of Yoga.
Our team of international teachers offers a calming place to practice Yoga to our students. Contact us today and learn more about our Yoga classes and what makes us unique as a Yoga studio.
Videos
In our retreats and tours, our main goal is for people to visit beautiful places around the world, make new friends and use this as an opportunity for self knowledge and connection, yoga.